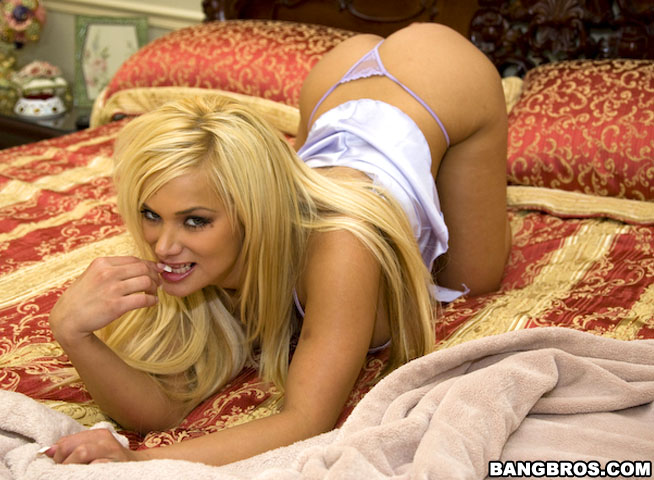 It was a Friday night, and I had plans to go out to some club with my boys to pick up some fucking whores to dance with and then take home and fuck.  My girlfriend and I had just broken up the day before because she found out I cheated on her with some fine ass slut at this massage parlor I went too.  I really didn't give a fuck though because the sex was SOO worth it!  That girl sucked my dick like a damn hoover.  Anyways, I went to shower as soon as I got home from work, but the fucking water in my apartment wasn't working.  Damn!  I forgot to pay the bill.  Luckily I live around the block from my parents so I hopped in my car and drove on over to their house.
My parents were going out for the night and they left my brother home alone with some new babysitter, but I didn't see anyone in the house when I walked in so I went straight to the bathroom to shower and kept the door open to let the steam out because I didn't think anyone was home.  I was drying off when all of a sudden this bombshell hottie walked right by and stopped dead in front of the door, staring at me full frontal, completely naked with my dick just hanging out for all to see.  She giggled a little and introduced herself, telling me she was home from college, blah, blah, blah.  "Is this the babysitter?" I thought to myself.  Damn this girl was fine.  I wasn't even listening.  All I heard was that she went to college, so I was sure she was just over 18.  She had this bleach blonde hair and was wearing this sexy purple silk night gown that barely covered the bottom of her ass and a matching thong on that was getting swallowed up by her phat ass.  Fuck the club, I thought, I'm going to bang this girl right here on my parents bed!
"Your brother just went to bed," she said, almost as if she had just read my mind.  She took me by my stiffening dick, and led me to my parents room where she was sleeping for the night.  She wouldn't be doing any sleeping though if I had anything to do with it.  She tugged and rubbed on my dick with her perfectly manicured hands as we walk down the hallway, cock in hand.  Cum starting oozing from my dick and she stopped half way to lick if off.  "I don't want to waste one drop," she said.
We made it to the bedroom and she started crawling towards the bed, letting me check out her ass and pussy from behind as she moved and swayed the back of her body back and forth.  I picked her up and tossed her on the bed.  I started eating her pussy, making her moan and squirm in ecstasy.  Her pussy tasted so fucking sweet, I licked her clit up and down.  She was really wet.  When I couldnt take it anymore, I entered her hot wet hole and shoved my dick inside her pussy making her gasp with pleasure.  I felt her pussy tighten around my dick and I moved it in and out, alternating between fast and slow.  I could feel myself starting to stiffen all over and I knew I was about to cum.  I took my dick out and exploded all over her chest and dress.  After, she gently sucked on my dick helping me to calm down and licked the hot cum that was dripping down her body off her lips and nipples.  I fucking love my brother's new babysitter!